The Educational Foundation for Independence is blessed to have a strong and diverse Board of Directors. Our Board brings a wealth of knowledge, expertise, and dedication to the planning and oversight of our organization. We express our deepest gratitude for the generosity and service of each of our Board members.

Paul Egan
Paul is a CPA serving clients in public practice since 1988 providing consulting and financial advice to individuals, closely held businesses and tax-exempt entities. He serves clients in a variety of industries with expertise in non-profit organizations, hospitality, manufacturing, wholesale distribution, professional service firms, trade associations, healthcare, and real estate development. Paul is a recognized leader in proving financial services to Denver's non-profit community.
Paul is active in many Denver area community organizations and has a heart for many charitable endeavors. He currently serves as the President of The University Hills Rotary Club where he strives to exemplify Rotary's core value of "service above self." He is also the current treasurer of The Adoption Exchange because he believes every foster child deserves to find love in its "forever families". He is a recipient of the "CPA's Who Make a Difference" Award from the Colorado Society of CPA's that is awarded to individuals in the accounting profession dedicated to volunteer service. Paul lives in Wheat Ridge Colorado with his wife Cindy and his two young sons, Jonathan and Matthew.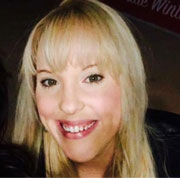 Lindsey Birchfield
Lindsay B. Birchfield received her Bachelor of Science in Psychology with a minor in Child Development/Family Sciences from the University of Central Missouri in 2007 and her Masters in Behavior Analysis and Therapy from Southern Illinois University in 2009. From 2007-2009 Lindsay worked for the state of Illinois where she provided in-home parent training to families in the child welfare system. Lindsay completed her internship at an autism center located on the Southern Illinois campus with training that focused on behaviorally based treatments for children with autism.
For the past 7 years Lindsay has worked as a Board Certified Behavior Analyst providing outpatient behavioral services to children with developmental disabilities, skill deficits, and behavior problems, specifically, providing assessment and treatment services based on principles of applied behavior analysis to reduce problem behavior and increase adaptive skills. Currently Lindsay is serving as the Austin Regional Director for Behavioral Innovations Austin and San Antonio treatment centers.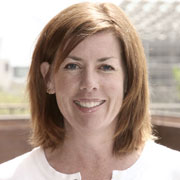 Stephanie Martin
Stephanie Martin is the President of College Living Experience (CLE), a multi-state program dedicated to providing support services for students with disabilities to go to college or transition into a post-secondary setting.
Stephanie has more than 20 years of working in the field of special education. She began her career, in 1991, as a teacher and transitioned into providing educational and behavior support for students and their families, in 1997. Stephanie then moved into managing a non-public school for students with special needs and in 2007 she transitioned to work for Educational Services of America as Senior Vice President of Program Operations. In 2008, Stephanie moved into her current role as President of CLE.
Stephanie lives in Nashville ,Tennessee, with her husband, J Matthew, and their son Riley.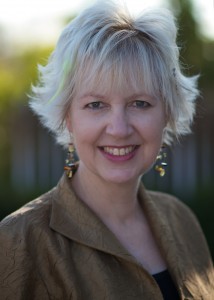 Debora Smith
Debora L. Smith spent more than two decades in marketing and communications before she merged that expertise with the experience she gained raising a son with autism spectrum disorder. Nearly three years ago she founded ARM | Autism Resource Mom — a venture that allows her to coach and advise families with loved ones on the spectrum, while helping families explore alternative ways to deal with the diagnosis.
Debora has been actively involved with The Orange County Asperger's Support Group since 2008, serving in various positions—from volunteer and Activities Director to board member and President. She is also a member of the Interagency Autism Group [IAG] and part of the Orange County Autism Regional Taskforce [OCART].
If she's not at a conference picking up new skills, she's sharing what she's learned through speaking engagements and her own instructive workshops. Passionate about helping individuals with challenging behaviors, she has studied and received Tier 1 Training in the Collaborative Problem Solving Approach—and is in the process of becoming a "Certified THINK:KIDS Mentor."
Debora lives in Orange County, California, with her husband, Mike, and their son Drew, who's a high school senior with a driver's license. Oh my.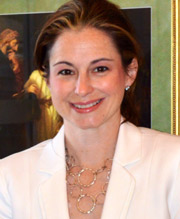 Stephanie Deker
Stephanie has over 8 years experience in the fields of education and behavioral health. She has worked for both profit and non-profit organizations, and has a passion for special education. Her work with non-profits still holds her heart. Stephanie brings her experience in marketing, development, and fundraising to EFFI.
She recently started her own consulting practice where she helps many organizations tell their story and achieve their goals. Stephanie is originally from New Orleans, but had the experience of living and working all over the country. Some of her favorites were Dallas, Atlanta, Chicago, and Nashville.
She graduated from Lewis University where she double majored in Psychology and Human Resource Management with a minor in Business/Marketing. Before her experience in behavioral health and education, she worked in recruiting and account management in the mid 90's to early 00's. She took a brief hiatus while traveling with her husband's job and starting their family. She jumped back into the workforce when their twins started school to join the education field and later, behavioral health.
Stephanie lives in Nashville with her husband, Brian, and their three teenage children, Nicholas, Emily, and Ashley.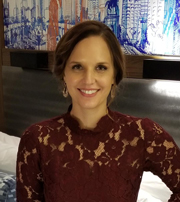 Missy Rajabi
Missy is a Certified Public Accountant, who earned her B.B.A. and M.S. in Accountancy from Texas A&M University in 2006. She started her career as an auditor at KPMG and then joined Plains All-American Pipeline, LP as a Senior Financial Reporting Analyst. In 2010, following the birth of her son, she left the workforce to focus on raising her family. Missy is extremely passionate about advocating for individuals with developmental and learning disabilities, as well as those who suffer from mental health issues. Missy currently lives in Houston with her husband, Ben, and cares for their two children, Ryan and Rachel.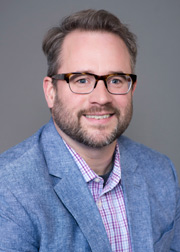 Matt Radochonski
Matt is a marketing executive with 18 years' experience working with technology and BPO organizations. He currently leads the Demand Generation, Marketing Operations and Sales Development teams at Liveops, the world's largest 100% virtual call center services provider.
Matt has gained exposure to children with emotional disabilities through personal and professional contacts, and had a passion for helping kids achieve their full potential in and out of the classroom. He is active in Portland-area youth baseball and soccer activities… or whatever else his 3- and 5-year old boys are interested in. He is the recipient of the 2018 "BPO Innovation" award. Matt is a graduate of the University of Oregon, and currently a candidate for the Masters Certificate in Business Leadership and Management from Michigan State University.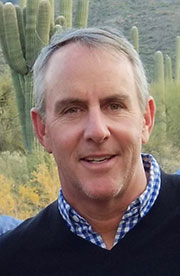 Sean LaRoque
Dr. Sean LaRoque is a Founding Partner at Mansfield Hall. He received his master's degree in educational psychology and his doctorate in child and adolescent psychology from the University of Arizona. Over the last 18 years, Dr. LaRoque has worked in both private practice and educational settings. Through this work, Dr. LaRoque has specialized in assessing and treating children with developmental disorders, supporting post secondary transitions, conducting EEG Biofeedback Therapy and developing alternative programming for at risk youth.
Dr. LaRoque's additional experience includes working as a residential specialist with adults with developmental disabilities in assisted living care facilities, a research consultant focusing on environmental risk assessments, and a father of three boys. Along with being a published researcher in scholarly journals and text, Dr. LaRoque has been a research associate in the Campus Health Center at the University of Arizona and an adjunct professor in the Psychology Department at the University of Wisconsin – Whitewater.